France to retire 14 nuclear reactors while Japan restarts 5 of its reactors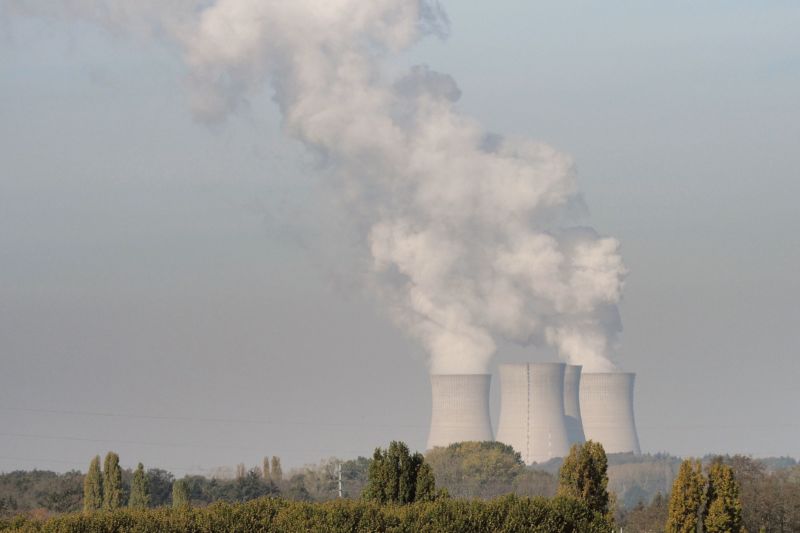 Enlarge / Smoke rises from
the cooling towers of the nuclear plant of Dampierre-en-Burly near
Orleans, central France, on October 23, 2018. (credit:
GUILLAUME SOUVANT/AFP/Getty Images)
In a speech this week, French President Emmanuel Macron talked
about the country's future plans for nuclear power, saying France
would retire 14 nuclear reactors but on a slower timeline than had
been suggested previously.
France is a major player in the nuclear industry: in 2012, about
75 percent of its electricity came from nuclear reactors. But since
the Fukushima disaster that same year, the country has been pushing
to retire some of its older reactors (although not as aggressively
as Germany did).
According to Power Magazine, in 2014 France's lower house of
parliament passed a bill that would have capped nuclear power at 50
percent of the country's energy mix by 2025. Since then, the cap
has been removed and reinstated by legislative bodies, and while
reducing nuclear reliance to 50 percent of the country's energy mix
seemed to be certain, the timeline to do it was far from
certain.
On Tuesday, President Macron said the cap on nuclear energy
would be fulfilled by taking 14 older reactors offline by 2035, a
more distant goal than the earlier 2025 goal.
Source: FS – All – Science – News
France to retire 14 nuclear reactors while Japan restarts 5 of its reactors