Here's how NASA will attempt to land on the red planet Monday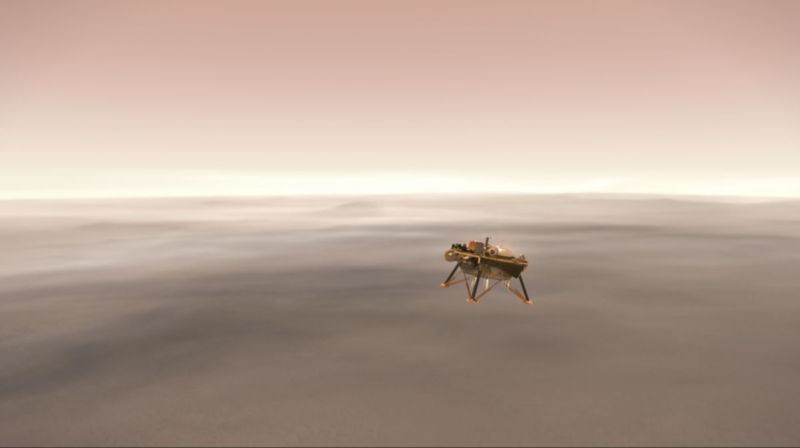 Enlarge / The InSight
lander will attempt to reach the surface of Mars on Monday.
(credit: NASA)
NASA launched the InSight probe to Mars back in early May, and
now it's time for the most critical part of the mission—entry,
descent, and landing onto the surface of the red planet. The probe
will attempt a landing on Monday, Nov. 26, at around 3pm ET (20:00
UTC).
No landing on Mars is easy. Only about 40 percent of the landers
and rovers sent to the red planet during the last five decades have
ever made it safely down to the surface, and of the international
space agencies that have tried, only NASA has succeeded in making a
soft landing on Mars.
For InSight, however, mission managers are slightly more
confident than usual. This is because the powered descent mode that
InSight will employ has been tested before, a decade ago with the

Phoenix lander. That spacecraft landed at the north pole of
Mars, studied the planet's water cycle, and
even observed snowfall.
Source: FS – All – Science – News
Here's how NASA will attempt to land on the red planet Monday